London Underground Haynes Edition
The London Underground is a public metro system serving a large part of Greater London and parts of the surrounding counties. The system serves 270 stations and has 402 kilometres (250 mi) of track 55 per cent of which i...
Price: £13.34 from Gameseek
Cities towns counties and now even football clubs are celebrated through these special editions of this classic family game. Featuring many of the region's most famous landmarks and cultural icons they make wonderful gif...
---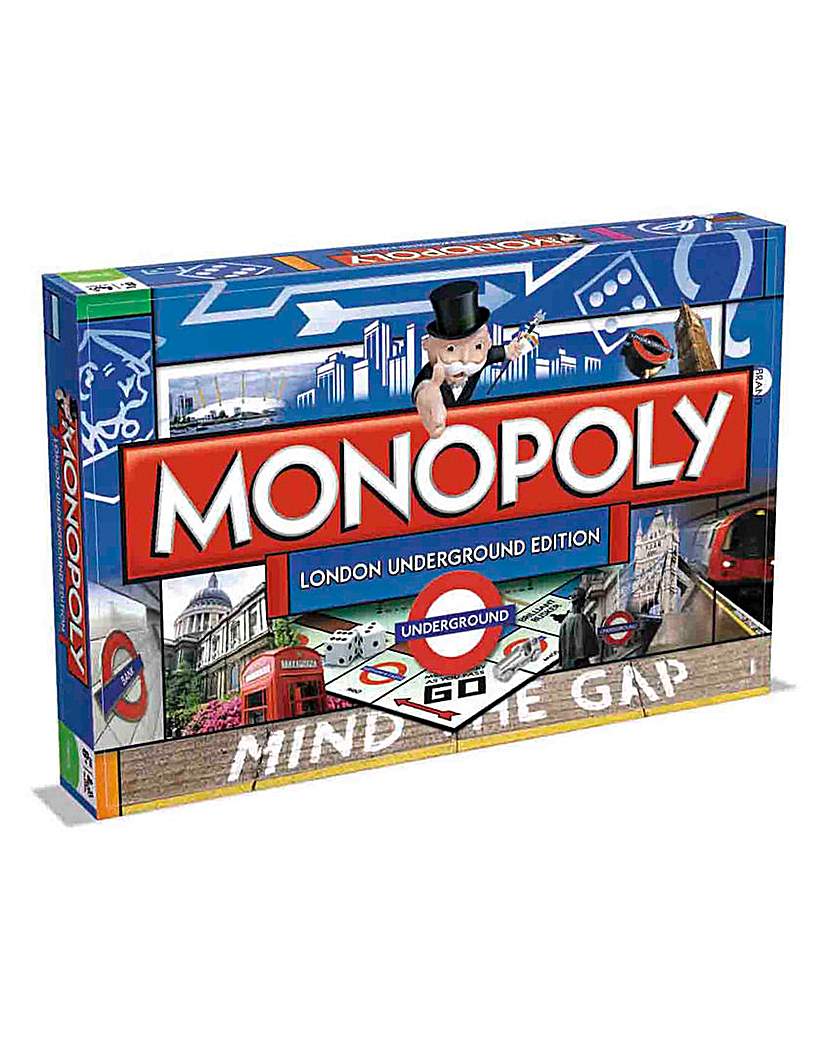 Monopoly London Underground. Monopoly moves from the streets of London to the London Underground! It was dark blue for Mayfair and red for the Strand. But now, it is dark blue for the Piccadilly Line and red for the Central Line! Underground Monopoly...
---
The London Underground has taken over the classic Monopoly game with this London Underground Monopoly Board Game. It was once red for the Strand and dark blue for Marfair, however now it is red for the Central Line and Blue for Piccadilly Line!...
---
---
Buy gifts and toys for all ages at low prices with the Giftavia price comparison website.
Website www.giftavia.com ©2003-2018. All Rights Reserved.

---